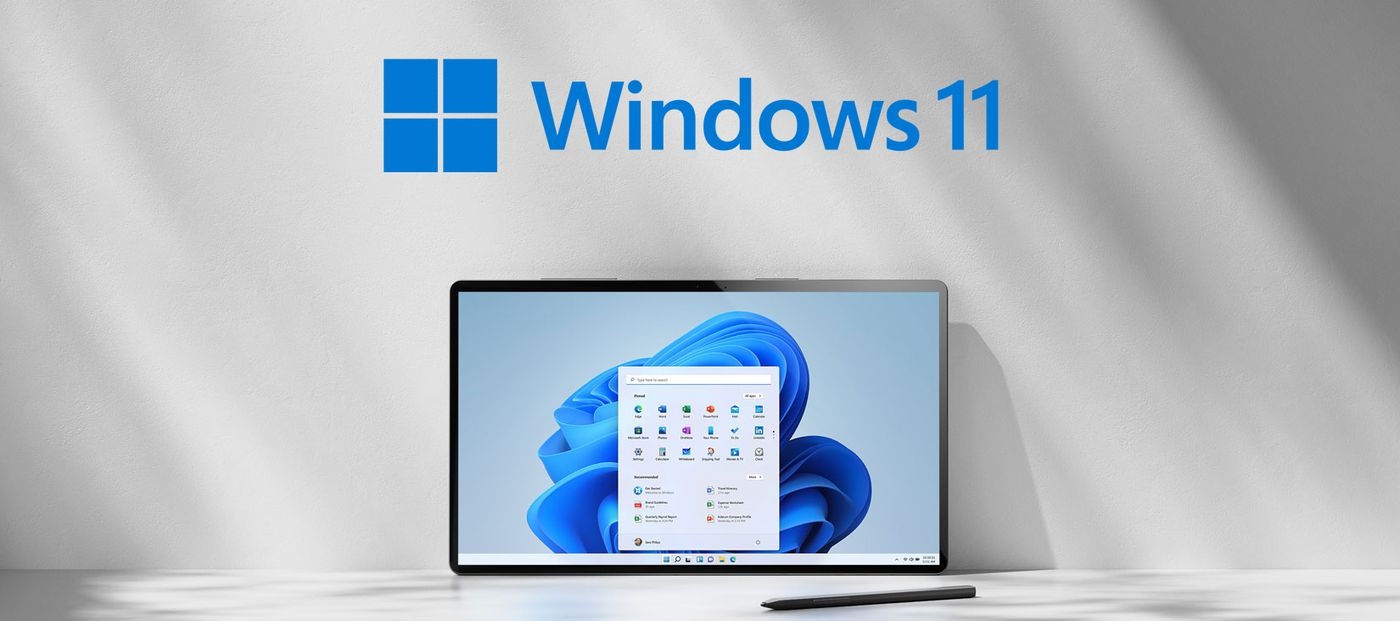 The biggest update since 2015, Windows 11 launched on 5 October, 2021. However, it doesn't mean your computer will automatically upgrade. Microsoft will likely stagger the roll-out to spread out the number of people downloading it at the same time. If you're really keen and want to jump the queue, you can download Windows 11 directly from the Microsoft website and install it manually.
Windows 11 is designed to bring you closer to what you love and is releasing at a time when PC is playing a central role in the way we connect, create and play. When setting the minimum system requirements for Window 11, Microsoft focused on three principles to guide great user experience:
Reliability
Security
Compatibility
Windows 11 vs Windows 10: What you need to know
Design and interface
Windows 11 brings a more Mac-like interface to the OS, with a clean design, rounded corners and pastel shades. The iconic Start menu moves to the center of the screen along with the Taskbar. However, these can be moved back to the left, as they are in Windows 10, if you prefer.
Android app integration
Android apps will be coming to Windows 11 (though not right away) in Microsoft Store, via the Amazon Appstore. This is something Windows users have been waiting for and marks another move toward the merging of mobile and laptop devices.
Better virtual desktop support
Windows 11 will let you set up virtual desktops in a way that's more towards the Macs layout, toggling between multiple desktops at once for personal, work, school or gaming use. In Windows 10, this was harder to set up and use.
Easier transition from monitor to laptop
Snap Groups and Snap Layouts - These are collections of the apps you're using at once that sit in the taskbar, and can come up or be minimised at the same time for easier task switching. They also let you plug and unplug from a monitor easily, without losing where your open windows are located.
Microsoft Teams added to the Taskbar
Teams is getting a facelift and will be integrated directly into the Windows 11 taskbar, making it easier to access.
Touchscreen, voice and pen support
Microsoft has aimed to improve the experience for touch, with more space between icons on the taskbar. Windows 11 also adds haptics to your digital pen, so you can hear and feel vibrations as you use it for taking notes or drawing. The OS also introduces voice typing and commands across the system.
Assessing Upgrade Eligibility
Microsoft knows that some customers will want an easy-to-use process for determining if their PC meets the minimum system requirements for Windows 11 and is eligible for the upgrade. To help with this, they are providing the PC Health Check app for Windows 10 PCs. In addition to diagnostic checks, there is a push-button simple way to check upgrade eligibility for Windows 11. Once Windows 11 is released, Windows Update will also offer a way to assess upgrade eligibility. You will be able to access this from Settings > Update & Security. These options are designed for customer PCs that are not managed by an IT administrator. If your PC is managed by an IT administrator, you should check with them on options for assessing eligibility and upgrading to Windows 11.
For those who ultimately are not able to upgrade their existing PC to Windows 11 due to device ineligibility and are not ready to transition to a new device, Windows 10 remains the right choice. Windows 10 will still be supported through October 14, 2025, and we recently announced that the next feature update to Windows 10 is coming later this year. Make sure to give us a ring to find out more.