Here at Codus we are proud to share that we have recently supported our client AFL Architects in successfully gaining their Cyber Essentials accreditation.
What Is Cyber Essentials?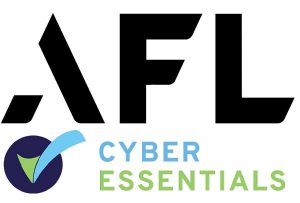 A
Cyber Essentials
accreditation is a Government-backed, industry-supported scheme to help organisations protect themselves against common online threats and demonstrate their commitment to their cyber security.
AFL Architects
, an international architectural, masterplanning and interior design practice based in Manchester, are a long-standing Codus customer. We fully understand their vision, ways of working and systems in place, making us the perfect partner to assist with the certification. As a leading architectural practice, AFL Architects will now enjoy some key benefits from having a Cyber Essential accreditation:
They will be able to reassure customers on their commitment to IT security and protection against cyber attack
They will attract new business who care about a supplier's cyber security measures
They have a clear picture of their organisation's cyber security level
We would like to thank you the team at AFL Architects for their continued business, it is a pleasure to support you on your mission to create lasting places for our communities.
IT Security At Codus

The way we work at
Codus
is very precise. When we are first contacted by a customer we carry out a full system audit, giving us details on what is already in place. Follwing the audit we make detailed recoomendations on how we can make the IT more efficient for the business. We take great care of your systems, data and online security, with a proactive approach by our team in always recommenting new ways of working that would bring efficinecy to your business. In turn this would make us a great partner for future projects such as a Cyber Essentials accreditation. To find out more on our range of service sumply contact our team on 0161 763 4529. Also follow us on Twitter
@Codus_IT
for all our latest updates and useful IT tips.